Inside DCFS
Executive Team - Secretary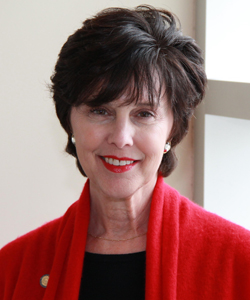 A national leader in the field of children and family services, Marketa Garner Walters has worked for more than 20 years to improve the lives of children. From 1996 to 2004, Walters served as CEO of Prevent Child Abuse Louisiana, the only statewide non-profit organization in Louisiana focused on child abuse prevention. In 2003, she led a coalition of stakeholders to create a platform for children's issues during the 2004 governor's race. Once elected, Governor Kathleen Babineaux Blanco tapped her to serve as Assistant Secretary of the Department of Social Services, Office of Community Services, which was Louisiana's child welfare agency.
After serving four years under Governor Blanco, and another year under Governor Bobby Jindal, Walters served as Director of the Western and Pacific Child Welfare Implementation Center, a national technical assistance center focused on best practices in child welfare. She served as a child welfare consultant until Governor John Bel Edwards appointed her Secretary of the Department of Children and Family Services in January 2016.
Walters is the mother of two and the grandparent of a granddaughter.
<<Secretary Appearance Request>>
<<External Advisory Committee Meetings>>